Simplify. Control. Succeed
At AGORA we take your safety seriously and have implemented full encryption for all our product features. This means you can enjoy easy access to a comprehensive calendar and agenda and our built-in meeting minutes software while enjoying complete peace of mind.
Our advanced notification system is tailored to your needs so that you can deliver contextual information to the right people. In addition, you can quickly generate MS Word reports using personalised templates, assign tasks to specific users, set deadlines, and monitor progress effortlessly.
The AGORA Trust Room lets you stay organised and achieve your goals quickly and efficiently.
The AGORA Trust Room is an all-in-one file-sharing platform designed to streamline collaboration and simplify sharing different types of files.
It boasts a built-in in-browser viewer that supports many file formats, including MS Office documents, PDFs, text documents, images, and audio/video files. It also offers various collaboration tools, such as annotations, comments, versioning, and approvals workflow, which help team members work together seamlessly.
The platform's full-text search functionality makes editing files a breeze, allowing you to quickly locate specific files or sections of a document. Moreover, the AGORA Trust Room will enable you to download multiple files as ZIP or merged PDFs and uncompress them within the platform, ensuring fast uploads and downloads for all users.
With these powerful features, the AGORA Trust Room is an ideal tool for teams looking to collaborate on projects efficiently and effectively.
``Let's find out what it can do``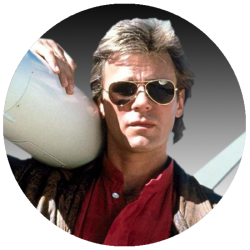 We understand the importance of keeping your data secure, so our platform offers a comprehensive range of features to ensure your information is always kept confidential. Our encrypted private rooms provide additional protection, ensuring that only the intended parties have access to your data.
Transparency is crucial, so we offer granular permission levels that allow you to control who has access to your data. You can track user activities through our detailed logs, and we also provide email and SMS notifications to keep you informed about any changes to your data.
At the same time, our controlled access and secure file requests ensure that only authorised parties can access your data, providing a safe environment for collaboration. We take pride in keeping your data in good hands and continuously strive to improve our security measures to ensure that your information is always protected.
It's crucial to us that all communications made through the AGORA Trust Room are fully encrypted to protect your privacy. This includes direct chat conversations, group chats, broadcast chats, and any reference resources you may share or upload. Rest assured that we take all necessary precautions to keep the confidential information and data secure.
We understand that juggling multiple communication apps, such as WhatsApp, Notes, Google Meet, and Teams, can be a hassle. AGORA is an all-in-one solution designed to provide convenience and peace of mind. You can communicate effortlessly without worrying about switching between apps. Our AGORA Trust Room integrates smoothly with most virtual meeting services, providing secure audio and video communications you can always rely on.
We are committed to your safety and security and strive to provide the best possible experience using our platform.
We prioritize the confidentiality and security of your sensitive data above all else. Our platform utilizes cutting-edge encryption protocols, safeguarding your data from unauthorized access or misuse.
Our user-friendly interface allows you to easily assign tasks to individuals or groups and monitor their progress in real-time, all while maintaining complete authority over your data. Rest assured that your data is in capable hands with our Swiss-made and Swiss-hosted platform, providing the highest level of security possible.
We remain steadfast in our commitment to keeping your information safe and secure at all times, utilizing top-of-the-line security measures and vigilant monitoring protocols.
Trust us to protect your data and enjoy the peace of mind of knowing your information is secure.
AGORA Trust Room is a secure and compliant way to manage data and documents, saving valuable time and resources. With granular permissions, meeting functionality, and editing tools, AGORA Trust Room is a powerful online tool over 400 companies and organisations use to improve efficiency, security, and compliance. This tool can assist with various legal purposes, including mergers and acquisitions, dispute resolution, compliance, intellectual property, and fundraising.
By utilising AGORA Trust Room, valuable time can be saved, deadlines can be met, and expensive and non-sustainable resources can be reduced.